Immigration Attorneys in Raleigh (Wake County) & Asheville (Buncombe County) North Carolina
The Letter of The Law Matters When It Threatens Those We Love
 "The land flourished because it was fed from so many sources-because it was nourished by so many cultures and traditions and peoples." 
-Lyndon B. Johnson
America seems to be at a boiling point on immigration. We have forgotten what this nation is – not just how it began, but how it became great. We are the great melting pot. We are the world's greatest experiment of cultural, spiritual and racial diversity. But, of course, there must be order, there must be law, there must be process or the experiment won't work for anyone.
The landscape of immigration law is as complex and nuanced as any area of law in this nation. We have rules, exceptions to the rules, exceptions to the exceptions, new programs designed to work around the rules, executive orders that may or may not be legal – and the only real answer a person can generally get is, "It depends."
Meet Attorney Rebekah Grafton
I am a former Trial Attorney for the Department of Homeland Security/Immigration and Customs Enforcement, now using the skills and knowledge I have developed to advocate for my immigrant clients. Because of my experience both from DHS and in private practice, I am able to evaluate my clients' options and their likelihood of success saving them time, money, and unnecessary stress.
Rebekah is hands down one of the most knowledgeable, involved lawyers I've hired. She mapped out all possible routes and helped guide me through the best options. Her strategy was attempting a very well-researched, albeit uphill battle, backed by a conservative approach to safeguard against unforseen issues. In the end it was a little overkill, but that's a welcome problem since what really matters is the all-too perfect outcome of the case. I highly recommend giving her a call with any legal issues – her compassion and expertise shines through in the first few seconds.
Greg
Ana Nunez is an amazing attorney! I am extremely thankful for all her help and attention with my legal matter. Their office staff were very helpful as well. I would definitely recommend her!! Ana Nunez es una abogada increíble!! Estoy muy agradecido por toda la ayuda y atención que ella me doy con mi asunto legal de DACA. Sin duda la recomiendo!!
Trinidad
Best Immigration Lawyer in Raleigh I don't have any idea to about I-485 Procedure, I Hired Rebeka Grafton, She Took care of everything, Any one want help applying Green card or Citizen, Rebeka is the Best lawyer and more knowledgeable.
Kally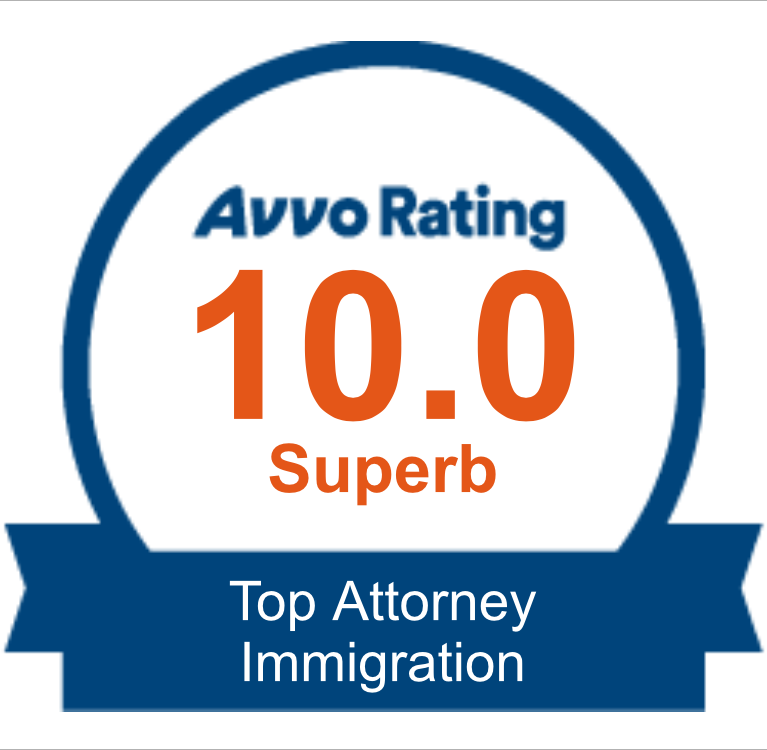 Understanding What Matters
Your case really does depend on any number of things. Criminal record, point of entry, date of entry, length of time in country, relatives with status, prior immigration history, visa status, work skills, prior cooperation with law enforcement, hardships, age, health, country of origin, previous court filings, on and on – here are literally hundreds to thousands of small details that might just make all the difference in an immigration matter.
This is the key. That one small detail can only help you if (a) your immigration lawyer knows about that nuance of the law, and (b) your immigration lawyer gets all of the relevant information from you. This is why an immigration consultation is so important. Be prepared for it – bring every piece of paper that might help and let us sort through to find what we need. Be prepared to tell us about your life history, your family, their history, any previous encounters with U.S. Immigration and Customs Enforcement (ICE) officials, any previous work done by other immigration attorneys.
Schedule A Consultation Now
Our Immigration consultation sessions typically last 1 hour. We can be reached in our Raleigh or Asheville offices.  We are upfront with you about our likelihood of success, we are creative in finding solutions that work where other firms have failed, and we know immigration law from top to bottom. Let us bring our experience to the table and help you with your immigration issues.
Click here use our online calendaring system to schedule your immigration consultation that could give you the help — and hope — you need.
If you would like to speak with someone directly, call us
In Asheville/Buncombe County