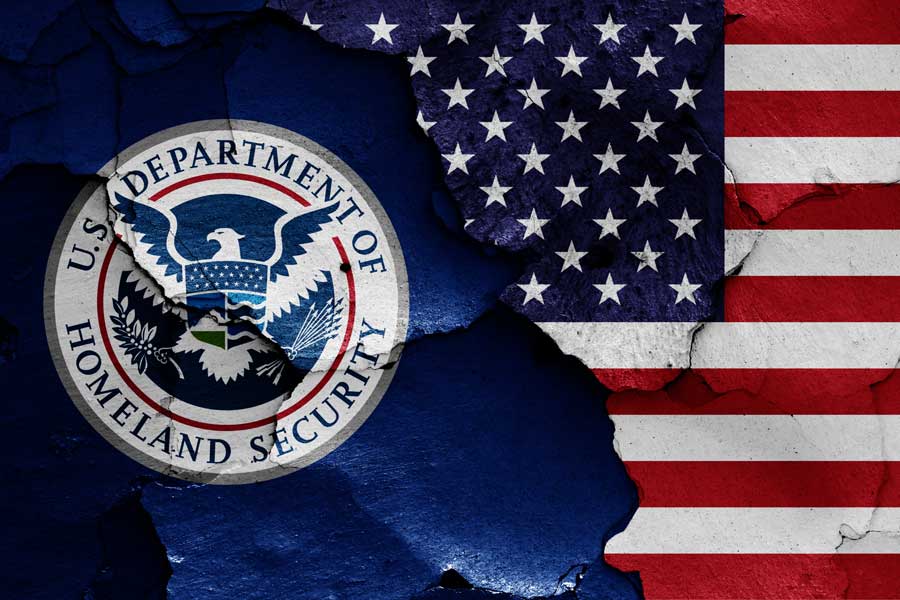 How DHS Immigration Enforcement Guidance Affects Immigration
The Department of Homeland Security (DHS) provides written guidance for enforcing immigration laws through various agencies such as Immigration and Customs Enforcement (ICE) and U.S. Citizenship and Immigration Services (USCIS). These agencies are responsible for implementing and enforcing U.S. immigration laws, including the apprehension and removal of unauthorized immigrants and the processing of applications for legal immigration benefits and citizenship. In this article, we focus on how DHS immigration enforcement guidance affects immigration.
Here are some general principles that have historically guided DHS enforcement actions:
DHS prioritizes national security, public safety, and border security. They focus on apprehending and removing individuals who could pose a threat to national security, public safety, or border security.
DHS prioritizes protecting public safety and national security by removing criminals and those who pose a threat to the community or the United States.
DHS seeks to preserve the integrity of the immigration system by removing those who have committed fraud or abused public benefits.
DHS aims to enforce immigration laws while respecting all individuals' human rights and civil liberties, regardless of their immigration status.
These enforcement priorities can have various implications for individuals who are not U.S. citizens but are in the United States awaiting a change of status. Suppose an individual is deemed a priority for removal (e.g., due to a criminal history or national security concerns). In that case, they may be more likely to face enforcement actions, which could disrupt or prevent their change of status.
However, if an individual is not a priority for enforcement, they may be less likely to face immediate consequences as they await their change of status. DHS has historically exercised prosecutorial discretion in some instances, meaning they may choose not to pursue enforcement actions against individuals who are not priorities and who have strong ties to the United States or other compelling factors.
There are also other situations that can complicate matters even more. Some states have already experienced refusal of local law enforcement to cooperate with ICE officers. Where the justice department stands on determining the correct legal action is still inconsistently applied at the time of this writing. This is beyond the scope of this article but is something to consider.
It is crucial to consult with an immigration attorney or expert to understand the specific implications of DHS enforcement priorities on an individual's case, as immigration laws and policies can change over time. Fay Grafton Nuñez has the experience and can help you navigate the morass of immigration law that you may be facing and get you the information you need.
To read reviews and more, visit the Fay Grafton Nuñez Google Business Profile for Asheville and Raleigh.
Related Posts